Welcome to Our Service Department
At Boucher Nissan Of Waukesha, our highly qualified technicians are here to provide exceptional service in a timely manner. From oil changes to transmission replacements, we are dedicated to maintaining top tier customer service, for both new and pre-owned car buyers! Allow our staff to demonstrate our commitment to excellence.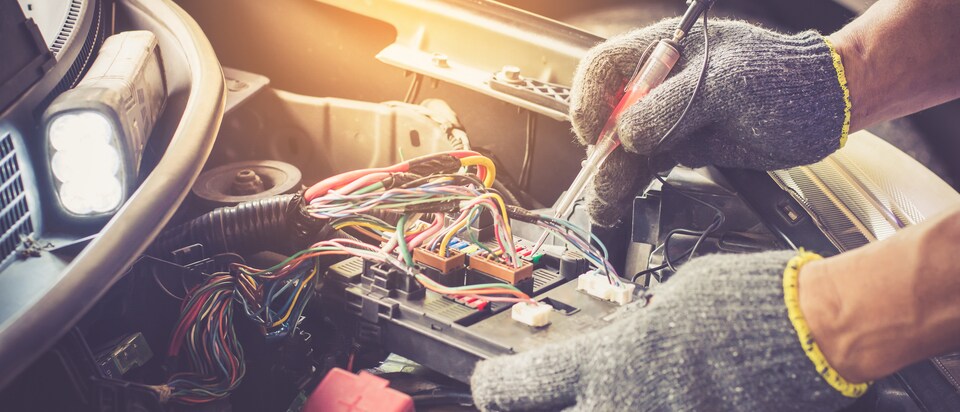 Bring Your Vehicle to Boucher Nissan of Waukesha for Professional Service
In some ways, your car is like your child. It behaves well most of the time, and gets you where you need to go. But sometimes, it acts up. It may struggle to get going in the morning, or make strange sounds. If you let things like this go on for too long, it may not run at all. If your child was sick, you wouldn't ignore him or her or try to treat the problem yourself. You'd take the child to a doctor. The same is true for your car. Don't wait until you're stalled on the road somewhere. Take it to Boucher Nissan of Waukesha, your local Nissan dealership, for servicing. People in Brookfield and New Berlin, WI rely on the service center at Boucher Nissan of Waukesha because they know we'll do the job right. Boucher Nissan of Waukesha has factory-trained technicians that can handle anything from oil changes to transmission overhauls. We know you're busy, so you can count on us to service or repair your vehicle in a timely manner, with same-day service in most cases. It's also easy for people in Hartland and Brookfield, WI to set up a service appointment with Boucher Nissan of Waukesha. Just fill out our convenient online "schedule appointment" form and provide us with basic information about your vehicle and how to contact you and we'll let you know when we can work it in. If you'd rather speak with someone in person, give us a call at (844) 339-0067. Our service center is open Monday through Friday from 7:00 am to 6:00 pm and Saturdays from 8:00 am to 12:00 pm for your convenience.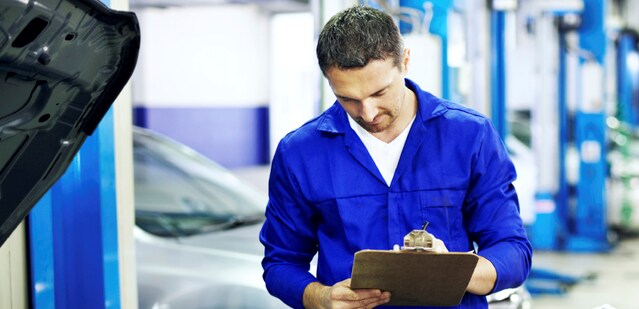 Protect Your Vehicle with Regular Maintenance from Boucher Nissan of Waukesha
People from Wauwatosa and Menomonee Falls bring their cars, trucks, and SUVs to Boucher Nissan of Waukesha because their vehicle is a major investment, and we can help them keep it protected with regular maintenance. Our skilled, certified technicians have the latest tools and diagnostic equipment to keep your vehicle running smoothly for many miles of driving enjoyment. And of course, when you bring your Nissan car, truck, or SUV to us for repairs, we use only genuine Nissan parts. Whether you need standard maintenance, like a tire rotation or battery check - or a major repair - like brake replacement or a leaky valve cover, you can count on Boucher Nissan of Waukesha for expert service. For most auto repair, maintenance, and truck service, your vehicle will be ready for you to pick up at the end of the work day.
Our Expert Technicians Service Hybird and Electric Vehicles too
If you're the proud owner of a hybrid or electric Nissan vehicle in the greater Waukesha, WI area, then don't hesitate to rely on our mechanics for your routine maintenance and auto service. We're able to service conventional and green cars alike, regardless of what fuels or powers its performance. Our service center is a trustworthy destination for all Nissan models in the local area and your hybrid or electric model is no exception.
Ready to buy a new or used vehicle?
Boucher Nissan of Waukesha also offers financing, and we're the place to go for Nissan car loans. We're located at 1451 E Moreland Boulevard in Waukesha, WI. Schedule an appointment today with the professional service center at Boucher Nissan of Waukesha.